Crabs Recipes
Crab Fondue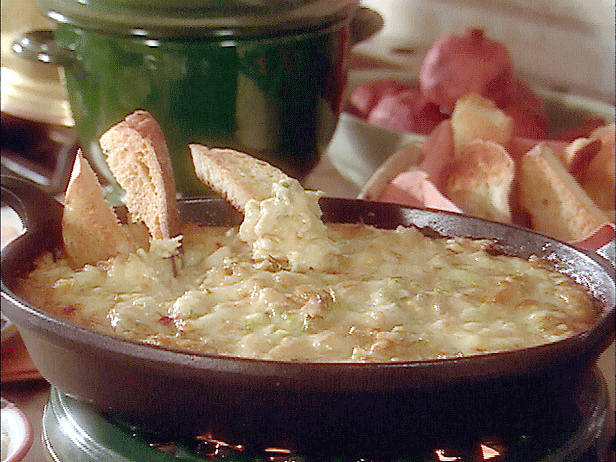 6 slices buttered white bread
1 ½ cups milk
1 can (7½ ounces) crabmeat, drained and flaked
2 eggs, slightly beaten
1/8 teaspoon salt
½ small onion, grated
½ cup shredded Cheddar cheese
2 tablespoons minced green pepper
1 can (10¾ ounces) cream of mushroom soup
¼ cup mayonnaise
Cut 3 slices of bread into ½-inch cubes and spread over the bottom of a buttered 8-inch square baking dish. Combine crab, onion, green pepper, and mayonnaise; spread over bread cubes. Cut the remaining 3 slices of bread into ½-inch cubes and sprinkle over crab mixture. Combine milk, eggs, and salt with a fork. Pour over mixture in baking dish. Sprinkle with cheese. Cover and refrigerate 8 hours or overnight. Uncover and bake in a preheated 300 degree oven for 1 hour. Heat mushroom soup in a saucepan. Cut baked fondue into squares and serve with mushroom sauce.
Crabmeat Cobbler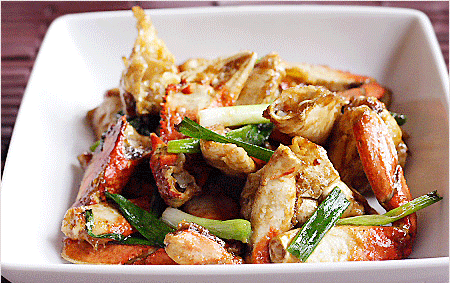 ½ cup chopped green pepper
1 tablespoon Worcestershire Sauce
¼ cup cooking sherry
½ cup chopped onion
1 package (6 ounces) frozen crabmeat, partially thawed
1 teaspoon poppy seed
¼ cup margarine
¼ cup flour
1 cup grated American cheese
1 teaspoon dry mustard
1 can (1 pound) tomatoes
Sauté green pepper and onion in margarine in saucepan until tender. Blend in flour and dry mustard. Gradually stir in tomatoes and Worcestershire sauce. Cook over medium heat until mixture boils and thickens. Add crabmeat; simmer, covered, for 10 minutes. Stir in cheese and sherry. Pour into a greased 1 ½-quart casserole. Drop Biscuit Topping by teaspoonfuls on crabmeat mixture. Sprinkle with poppy seed. Bake at 325 degrees F. for 15 to 20 minutes.
Crab and Cheese Casserole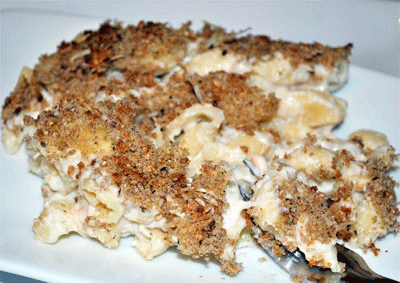 1/3 cup butter
1 tablespoon lemon juice
¼ cup chopped onion
1 teaspoon Worcestershire Sauce
¼ cup diced green pepper
2 (6-ounce) cans crabmeat, flaked
1 ½ cups milk
½ cup flour
1 cup shredded Cheddar cheese
1 teaspoon salt
½ cup buttered bread crumbs
1 teaspoon pepper
Dash of cayenne (optional)
1 teaspoon dry mustard
Melt butter in saucepan over low heat. Add onions and green pepper and cook slowly until tender. Remove onions and pepper. Blend flour, salt, pepper, cayenne, and mustard together; stir into butter. Add milk, stirring constantly. Cook until sauce is smooth and thickened. Fold in lemon juice, Worcestershire, crabmeat, ½ cup of cheese, and the sautéed vegetables. Spoon mixture into 6 individual casserole dishes
or shells, or 2-quart casserole. Blend remaining cheese with bread crumbs; spread around edge of dishes. Heat at 325 degrees F. for 15 to 20 minutes.
Easy Crabmeat Pie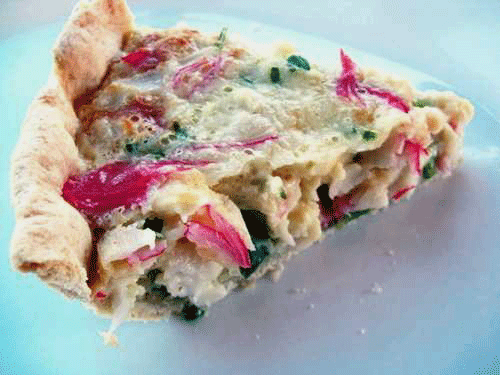 1 (9-inch) pie shell, unbaked
1 cup milk or light cream
6 ounces Swiss cheese, grated
2 eggs
6-8 ounces crabmeat
2 tablespoons flour
2 teaspoons seasoned salt
Sprinkle cheese and crabmeat in the bottom of the pie shell. Mix and pour remaining ingredients over crab mixture. Bake for 45 minutes at 400 degrees F. Yield 6 servings.
Quick Crab Casserole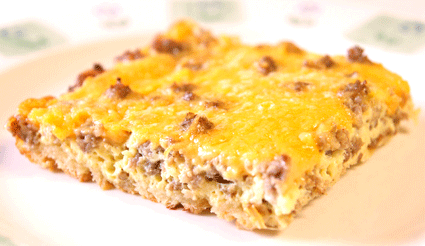 1 (10 ounce) packages chopped broccoli
½ (16 ounce) package seasoned stuffing mix
1 (6 to 8 ounce) package lump crab meat
1 cup Cheddar Cheese, shredded
1 (10¾ ounce) can cream of Celery soup
Layer broccoli, crab meat, ½ can soup, stuffing, ½ can soup and cheese in 1½ quart casserole. Bake at 350 degree F. for 1 hour.
Yield: 4 servings.
Sautéed Crabmeat Over Rice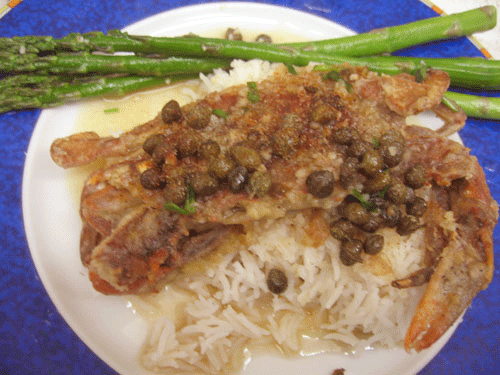 1½ pounds of crab meat
2 tablespoons 7-UP
¼ cup butter
3 to 4 cups cooked rice
1½ cups sour cream
Sauté crab in butter. Add sour cream and 7-Up. Serve over cooked rice. Yield: 6 to 8 servings.
Crab Newburg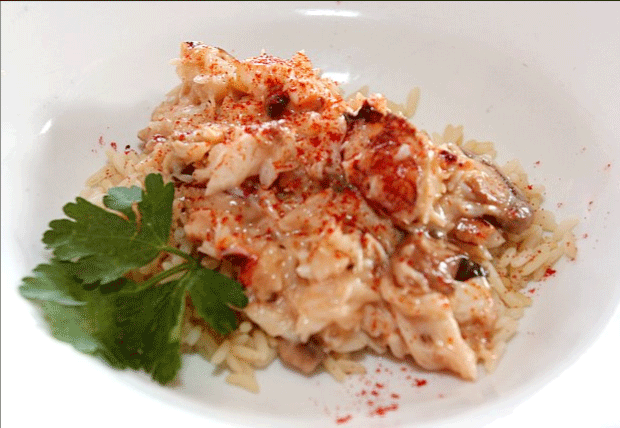 1 pound backfin crab meat
Pinch cayenne pepper
¼ cup butter
2 cups skim milk
¼ cup diced green pepper
¼ cup white wine
1 cup canned mushrooms, sliced
1 tablespoon freshly grated Parmesan cheese
¼ cup flour
¼ teaspoon salt Fresh parsley, chopped
½ teaspoon dry mustard
Melt butter in medium saucepan. Add green pepper and mushrooms and sauté for 5 minutes. In a small bowl, combine flour, salt, mustard, and pepper. Blend into melted butter. Add milk and wine and stir constantly until mixture thickens. Add crab meat and pour mixture into baking dish. Sprinkle with paprika, grated Parmesan and parsley. Bake for about 8-10 minutes in preheated 350 degree F. oven.
Yield: 6 servings.