Gulf of Finland
The Gulf of Finland lies at the east of the Baltic Sea that extends between Finland (to the north) and Estonia (to the south). Helsinki and Tallinn are the main cities around the gulf.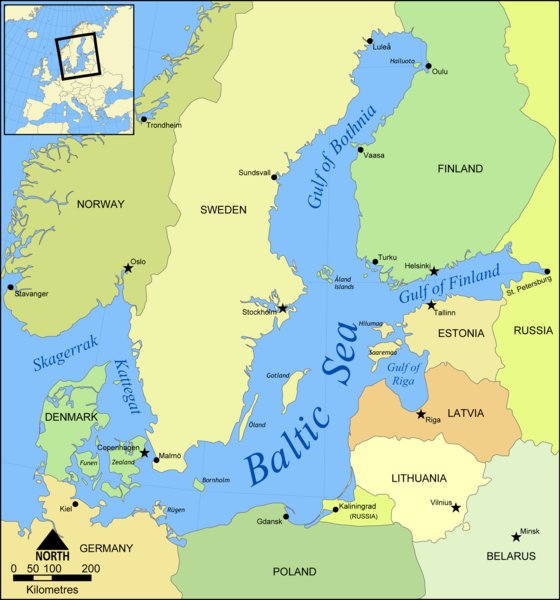 Geography
The Gulf of Finland covers an area of about 29,500 km2 (11,400 sq mi) and the length of about 428 km (266 mi) and the width is about 120 km (75 mi) wide. The gulf's width at its mouth is around 75 km (47 mi) and the distance from Porkkala to Rohuneeme is around 52 km (32 mi). The maximum deepest region is found at the mouth of the gulf, which ranges between 80 and 100 meters (260-330 ft).
Among several islands, Hogland, Tyters, Lavansaari and Seiskari are the main islands of the gulf. The gulf has shallow and rocky coast in the north, which is difficult to navigate coastal waters without exact charts.
List of Seas in Atlantic Ocean