Underwater Wedding Between Teacher and Diver
Dorota Bankowska is a professional diver married to James Abbott who is a teacher in her home town of Plock in Poland. These couples decided to take vows in a big tank filled with seawater of 1.5 million liter and has a depth of over 300ft. Normally this tank is used for underwater training and testing new equipment.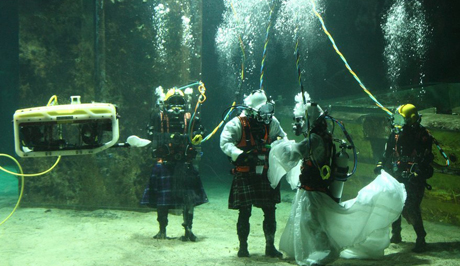 Nearly 100 members attended to watch "Dorota weds James" at the world renowned centre's onshore seawater tank. Ali McLeod is a training manager for The Underwater Centre's air diver. He officiated at the ceremony, some are selected for bride and groom and they included the maidens of honor, best man and marriage conductor for the ceremony itself while the others are waited above water level.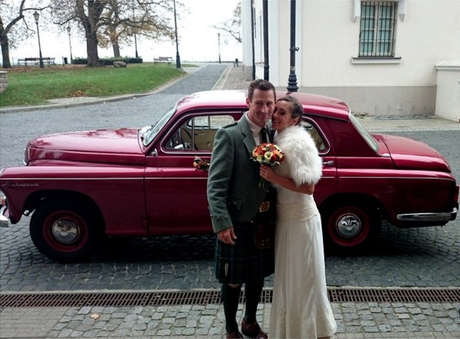 Kirby Morgans is an advanced communication helmets used by drivers, the centre staff arranged the sound system so that the wedding guests could hear what was being said underwater.
Dorota said that "We had the traditional service with my family in Poland last month. I wanted to do something not so traditional. I joked about it with work colleagues in the centre and then I forgot about it. But a few weeks later they said they had arranged it," and she also added with a joy "It's great that my friends and family will be able to get a better idea of what my job is really like, and the surroundings I work in. I think we will go to the mountains for a change."