A Japanese construction company – Shimizu Corporation planned to construct a city underwater of $26 billion, which can hold up to 5,000 people. The underwater city will be contained inside a giant sphere and house developments where citizens can live and also spend their time off.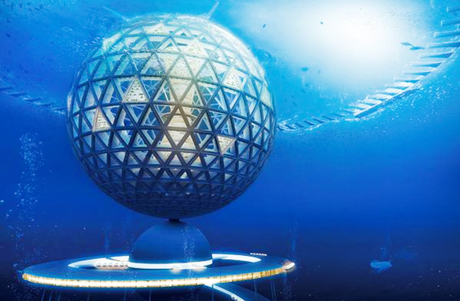 The city will float on the surface of the water because it takes the advantage of sunlight but residents will be able to travel down a 14-kilometre spiral path when bad weather hits. The Ocean Spiral venture envisages using huge spirals to connect each waterproof residential sphere to the ocean floor, where it would generate power in the form of methane-producing micro-organism factories.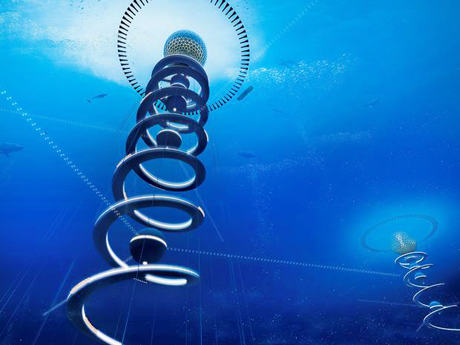 Other uncommon materials from the earth could also be mined from the seabed, and transportation to get down there would come in the form of spheres travelling along the length of the spiral.
Hideo Imamura is a spokesman for the company Shimizu, told to the Guardian: "This is a real goal, not a pipe dream. The Astro Boy cartoon character had a mobile phone long before they were actually invented – in the same way, the technology and know how we need for this project will become available." Company Shimizu said "if the project gets the green light, the city could be in place by 2030."