Footage of baby whale – Died in shark nets off Gold Coast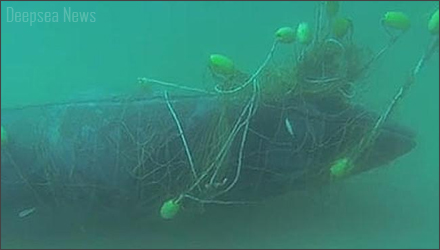 In winter, Dr Olaf Meynecke is a scientist and researcher in Marine mammal and his team member planned to catch the shark, but unfortunately the sad footage of a baby whale that died after being caught in shark nets off the Gold Coast on July 20, 2014, Bilinga Beach.
"The unsuccessful rescue ended in its death, which highlights the cruelty of these nets to marine life and the need for the Queensland Government to reconsider lifting shark nets during the winter months," spoken by Meynecke.
The Griffith University researcher and founder of volunteer research group Humpback and High Rises on the Gold Coast, he has given clear advice in 2013, during the whale migration nets are not allowed.