Doctors shocked about John heart's that started again, after his mother PRAYED over him in the trauma room
Two weeks ago, John Smith and two of his friends went to the frozen lake at Sainte Louise in Missouri to take pictures. Suddenly the three teens felt underwater, one of teens balanced to swim back to shore while another clung to the ice, but the other person named John Smith was submerged for more than 15 minutes at a temperature of 40-degree Fahrenheit.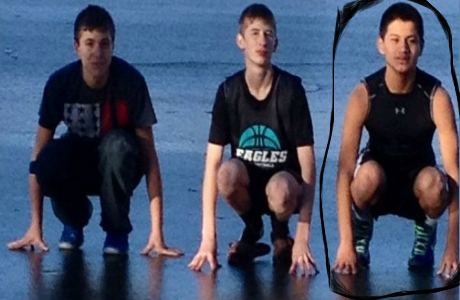 With the help of paramedics John arrived on the dry land and taken to SSM St. Joseph Hospital West. KSDK reported that he shows unresponsive and did not have a pulse for nearly 45 minutes. The cold changed his body and was dead for 45 minutes, said Dr. Kent Suttere.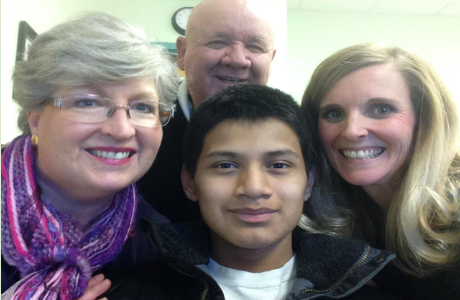 Left side:Joyce Smith, who wear glasses
The mother of John, Joyce Smith entered into the trauma room and started praying loudly, said by Dr. Sutterer.
Joyce Smith said to the KDSK reporter, "I don't remember what all I said, but I remember, 'Holy God, please send your Holy Spirit to save my son. I want my son, please save him.'"
According to the KDSK report, Dr. Sutterer said "Within a matter of a minute or two, his heart started again."
Another doctor named Jeremy Garrett, who also worked on John, said "It's a bonafide miracle."
John says "I'm surprised I'm alive , but it's a real miracle that I'm alive, and I thank God I'm alive, and there's a reason I'm alive, so I'm just going to kind of follow what God has in store for me throughout my life."
John suffers with cough; he's getting the treatment of physical therapy that helps the movement of the hand. Doctors said, he can leave by the end of the week.