TransAsia Airways flight GE235 crushing a taxi as it crashed into a Taipei river
On Wednesday morning, flight GE235 carries 53 passengers and 5 crew members are takeoff from Taipei's Songshan airport. Around 10:52am, the plane crashed into a Taipei river after hitting the bridge near to the river.
According to the fire department 23 people were dead in that 14 of them on the spot, and nine are passed away of their injuries before arriving at hospital. On Thursday morning they confirmed that totally 31 are dead, 15 people were rescued and 12 are missing.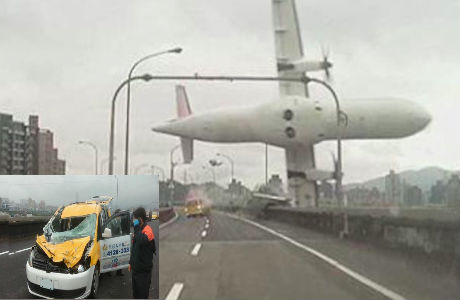 Both pilot and co-pilot have an experience of more than 6months and 9months respectively. According to the air traffic control, the last communication from one of the aircraft's pilots was "Mayday Mayday engine flameout."
If there is a fault in combustion or the fuel supply to the engine is discontinue that cause engine failure. This plane contains Twin-engine aircraft, if one is in failure and other working then it able to fly.
Rescue teams, fire engines, jet skis and ambulance crowded around the plane lying on the river, trying to help those on board who are stuck inside the plane.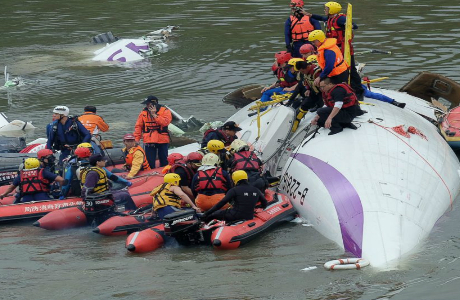 Flight GE235 crashed after hitting the bridge, at that time the taxi was clipped by the plane wing and the guardian of the taxi driver is in hospital with head injury, but not critical and his passengers were "slightly hurt".