The pucks look like hockey pucks, the sticks look fairly like hockey sticks, but small in size. Kendall Banks is one of the team's organizers said, "It is an organized sport, but a minor one."
Kendall helped start the team in Sturgeon Bay, when he and his family proceeded to the region from California; he says that he acted on the US national underwater hockey team from 1980-2006.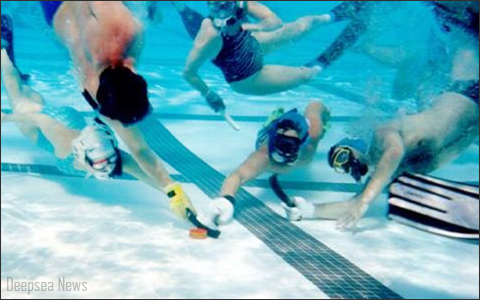 While players say the scheme is more like soccer or basketball, the game seems like hockey except, of course, underwater. There is a three-pound of the puck, so it stays mostly along the bottom of the pool. Teams use six players at a time, and each player uses a tiny stick to control, pass or shoot the puck at metal goals submerged on either side of the pool.
The team in Sturgeon Bay plays weekly for entertaining, but they also pass through to tournaments. They've competed at local events around the Midwest, mostly in the tournaments' "B-Divisions," the second-highest level of competition. They've had success at those district events, and also recently won a national competition at that event's "C Division".
Amy Ensign is one of the players for Sturgeon Bay's underwater hockey team said "Yeah, [people] think I'm crazy and I suppose 'come and test it out, maybe you'll think different."
That's been really fun in tournaments, to see it build and watch it truly start our team operating in the water together, says Ensign.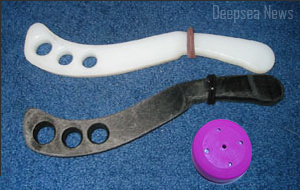 As for what it's like to play, the chief difference to other sports is well the water. You have to point out your breaths, do not depart your teammates hanging in an important spot, but also don't keep back your breath so long to where you're exhausted.
For more info on the team, you can blend into their website at: sbunderwaterhockey