British Society of Underwater Photographers – Competition Winners
A 14 year girl named Kirsty Andrews' who won second in the British and Irish categories of the British Society of Underwater Photographers Diver print contest. She captured the images underwater at Loch Duich in Scotland with the help of Nikon D300 camera. Her image was selected by a board of judges following a public vote.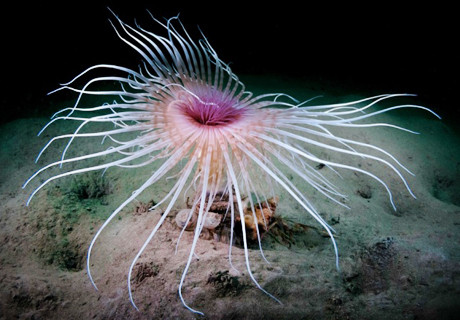 "An enthralling subject – with bright tentacles which bring about the visions of a firework exploding in the clear night sky – the firework Anemone clearly captured the public's imagination," said by The Wildlife Trusts (Competition sponsor).
"Loch Duich has a very muddy, silty bottom, a habitat perfectly suited to these wonderful creatures but fairly challenging for photography." Said by Kirsty and she also added "I was really satisfied to capture the elegance of the Anemone, which I've only ever seen at this site."
Nick Blake won (first place) the Advanced British and Irish category, for his image – Jellyfish and sunburst. He captured the image underwater at Lundy Island in England.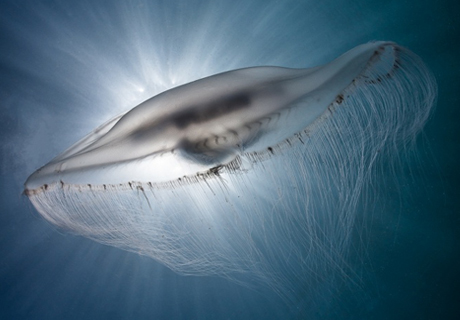 The Head of Living Seas at The Royal Society of Wildlife Trusts, Joan Edwards stated that "Every year, the BSoUP competition entries demonstrate how amazing and stunning our sea life. Some images may dismiss UK seas as dull and grey but images like Kirsty's and Nick's illustrate the beauty to behold, if we only take a closer look. From the far North to the southwest, there are thriving habitats to be explored and these images will help us raise understanding of what is at gamble if we don't protect them for the future."