Auto starts Control Module – Deep Sea Electronics 5110
OS: Windows 95, 98, 2000, Me, NT, XP, Vista, Windows 7
Version: 1.26a
The DSE5110 is an Automatic Start, Control Module planned to automatically start and stop diesel and gas generating sets that include non electronic engines. The module also provides outstanding engine monitoring and security characteristics.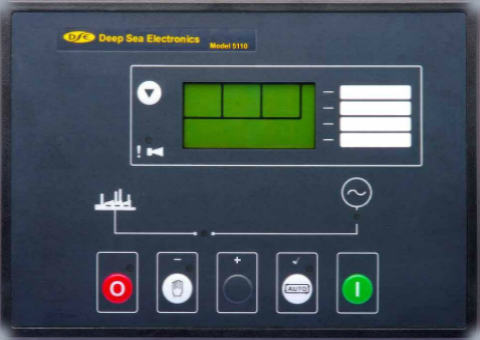 The module has the facility to monitor over speed, under speed, charge failure, emergency stop, low oil pressure, high engine temperature, fail to start, fail to stop and loss of the speed sensing signal. The module displays fault conditions on the LCD display and via the LED pointers on the front.
The modules are controlled using the front STOP, AUTO and MANUAL push buttons and also includes TEST button. An additional PUSH button lying on both modules permits the user to scroll through the LCD instrumentation display. LCD displays with the following Instrumentation displays, accessed via The SCROLL push-button:
Generator Volts L1-N, L2-N, L3-N
Generator Volts L1-L2, L2-L3, L3-L1
Generator Frequency Hz
Generator Amps L1, L2, L3
Engine Temperature (Degrees in Celsius and Fahrenheit)
Engine Speed RPM
Engine Oil Pressure (PSI & Bar)
Plant Battery Volts
Engine Hours Run
Features
Micro-processor based design
Automatic engine starting and stopping
Automatic shutdown on fault condition
Custom graphical icon type display
Provides engine alarms alarm and status information
Provides engine and generator instrumentation
LED & LCD alarm indication
"Front panel" configurable inputs, outputs, alarms and timers.
Compatible with 5200 series modules for easy upgrade path.