A sunken British ship found in Arctic waters off Canada
Toronto — One of two British explorer ships that disappeared in the Arctic nearly 170 years ago during a lookup for the legendary Northwest Passage has been found, Canada's prime minister announced Tuesday in a breakthrough that could unlock one of history's biggest mysteries and swell Canadian pride.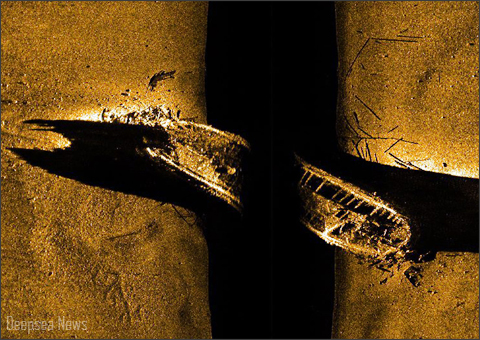 Last seen in the 1840s while under the command of Rear Adm. Sir John Franklin, HMS Erebus and HMS Terror have long been in the midst of the most sought-after prizes in marine archaeology and the subject of songs, novels and poems.
Prime Minister Stephen Harper's office said the well-preserved wreck of one of the vessels was found on Sunday with the aid of a remotely controlled underwater vehicle. It was 11 meters below the surface near King William Island, approximately 1,200 miles northwest of Toronto.