A lady remembers dead of fiancé in special underwater wedding dress photo shoot
A lady made out an underwater photo shoot, wearing the wedding dress she never got to wear, to say goodbye to her fiancé who passed off two months before their marriage ceremony day.
Janine and John were all set to walk down the aisle, but the unexpected end of the latter, only weeks before the wedding, devastated her dreams.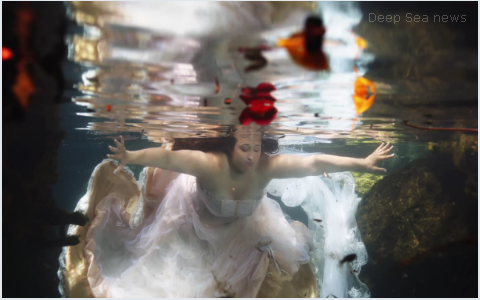 Because Janine loves swimming and finds water symbolic of cleansing and refinement, she reached out to photographer Matt Adcock of Del Sol Photography to help her stage an underwater photo shoot of her getting into her white robe.
Janine said that, "When I did this photo shoot I had the best time I actually had fun for the 1st time in 3 months since Johnny passed away. I truly felt that Johnny was smiling down at me and finally giving me closure that I can live my life in a positive way."
She stated to those mourning loved ones "Listen to YOUR heart! You are the most important person and only YOU can help yourself … You have the right to cry and you have the right to be alone (but not too much alone). Reach out for help and never act contrite for your actions because you are strong and you will get through this!"