2014 Great Ohio River Swim: Sponsored by Green Umbrella
There were 171 male and female swimmers taking part in the 900 meter swim from the Serpentine Wall to the Kentucky coast and back to the Public Landing. Water temperature was around 74 degrees with a mild current.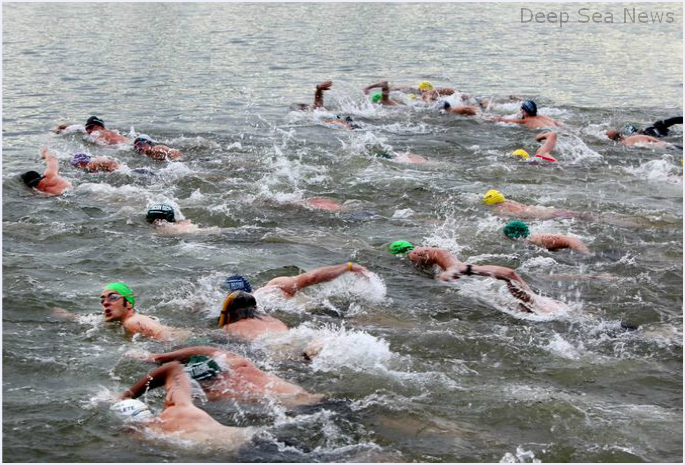 Volunteer paddlers from Tristate Kayak Meet Up Group and Cincy Paddlers rejoice a successful Great Ohio River Swim on Sunday forenoon.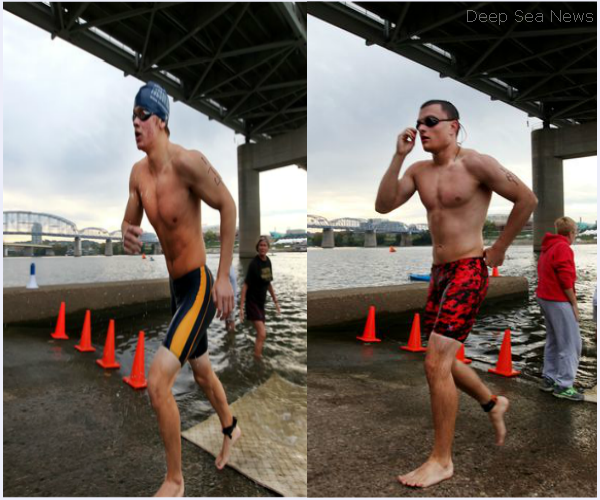 Jacob Rocheleau (Left side) comes across the finish line in first position in the Great Ohio River Swim Sunday morning. And he has taken a time to reach the line is 10:18, it was a new record.
Jacob Savard (Right side) ended third in the men's division in the Great Ohio River Swim; his time was 11:35. He was listed in the 16-19 partition. He finished fourth overall 171 swimmers.
Taylor Contino was the first female swimmer across the goal line for the Great Ohio River Swim and her time was 11:16. She was third overall and was listed in the 15 and under class.